Level up with our Elite Loyalty program
Your Reward. Your Choice. No Compromise.
The Elite Loyalty program recognizes you (our Broker) for helping your clients. The MORE you fund, the more you earn, and the more your clients can save.
We've enhanced the Elite Loyalty program! Brokers will now receive up to 15bps rate reduction on Alternative+ mortgages with our Level-based pricing (this is NOT a rate buy down). You get better rates because status matters with Haventree Bank. As you Level Up to Gold, Platinum, and Diamond levels, you will progressively increase your rate discount – see the chart below. Making it even easier for you to help more Canadians reach their mortgage finance goals.

These enhancements are in addition to current perks in the five status levels designed to reward and support you. Level Up to unlock exclusive access to special programs, promotions and accumulate Elite Loyalty points even faster.

Elite Loyalty points offer you a flexible reward. You decide how you want to redeem them. 1 point = 1$. Redeem them onto your personal Haventree Bank re-loadable prepaid Visa card or for something from our extensive online catalogue. It's your reward, your choice with no compromise.
Log in to the Elite Loyalty Portal to see the total points you have earned for this year and number of points needed to reach the next status level.
Access Elite Loyalty site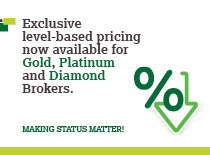 Status Recognition
The more you fund – the more you earn
Status Level
Elite Loyalty Points Required
50
1,000
2,500
5,000
10,000
Elite Loyalty Points earned with each deal:
Alternative
100
200
300
400
500
Alternative+
50
100
150
200
250
Level-based pricing for Alternative+ Mortgages*
5 bps rate reduction
10 bps rate reduction
15 bps rate reduction
Exclusive Benefits:
Personalized reloadable Haventree Bank Visa card
✓
✓
✓
✓
✓
Access to the Elite Portal to track your deals and points real-time
✓
✓
✓
✓
✓
Access to Seconds+ mortgages
✓
✓
✓
✓
✓
Exclusive promotional offers
✓
✓
✓
✓
Access to rental program (RPM 85)
✓
✓
✓
✓
Dedicated Underwriting Team
✓
✓
✓
Shareable digital badge to use in your email and website brochures
✓
✓
✓
Spotlight on social media
✓
✓
Invitation to social/golf events throughout the year
✓
✓
Invitation to participate in Annual Broker Advisory Counsel
✓
✓
Invitation to select industry events
✓
Paid Registration for the MPC National Conference
✓
Broker eligibility
The total points you earn in the current calendar year will determine your status for the next calendar year.
Building your status
Access the next level of benefits as soon as the status is achieved by reaching the minimum of points.
Broker Pooling
Brokers who choose to pool must indicate their submission broker on each eligible deal. Refer to the Pooling section in the terms and conditions for more information.
*Does not apply to Second+ Mortgages.